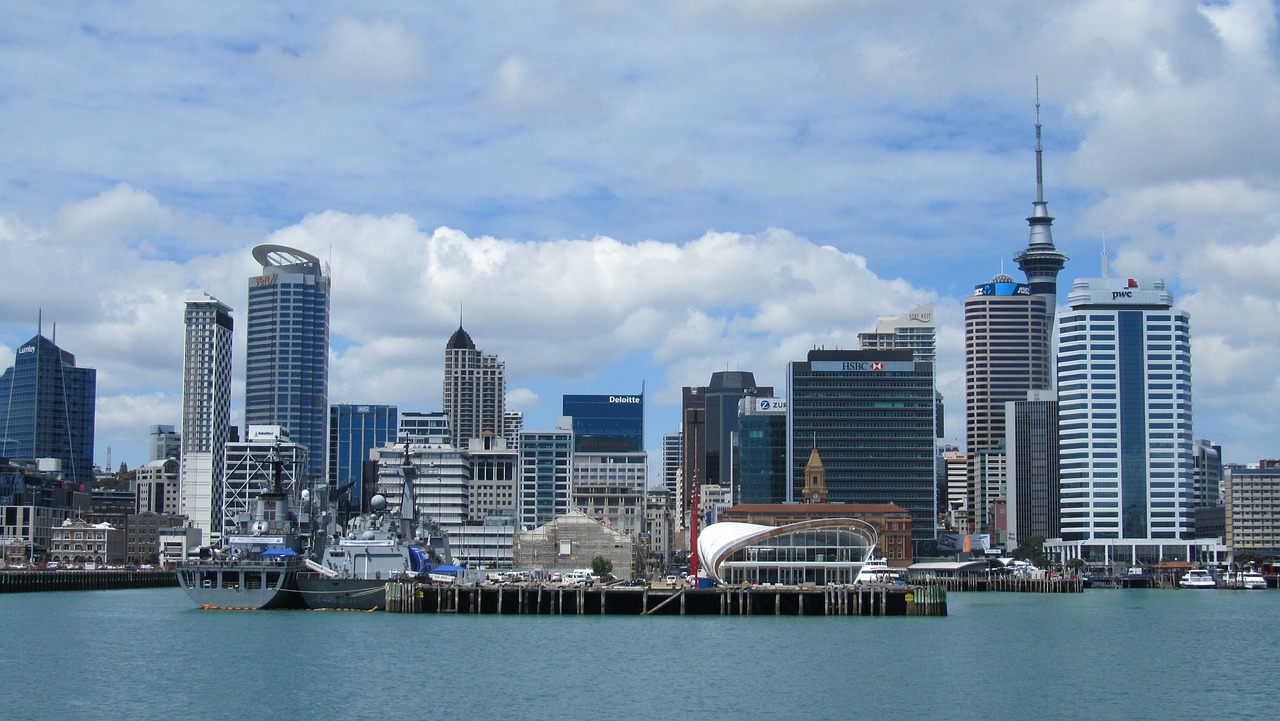 Auckland prepares for zero emission areas
C40 is a global network of mayors from the world's leading cities, and includes Auckland mayor Wayne Brown.
The aim of C40 is to "confront the climate crisis" by actively working to limit global heating to 1.5 degrees C, and build "healthy, equitable and resilient communities".
C40's lofty aim is to "help the world avoid climate breakdown", and states in its 2022 annual report that member cities are working to halve their emissions by 2030. In addition, C40 is calling for a "just transition" to the mythical "net zero".
Everything generates something, and not everything can be mitigated. Well, perhaps it can. You can mitigate emissions by giving the government your money.
The chair of C40 is London mayor Sadiq Khan, the guy who has just installed cameras all over greater London to charge motorists £12.50 every time they enter the so-called ULEZ – ultra low emission zones – which extend to the boundary of the M25 London orbital motorway and includes rural areas.
This is affecting parents dropping off kids at school, anyone getting to work by car, all businesses, and basically anyone who doesn't own a tractor or a tank. That's right, tractors and tanks are exempt from the £12.50 charge – ensuring the military aren't sent a bill when they enter London to quell the riots.
Those opposing ULEZ are cutting cables to cameras, pulling cameras off tall polls, and putting stickers over camera lenses, along with all manner of other activities to thwart ULEZ.
President of C40 is Michael Bloomberg. The organisation is funded by governments and philanthropists, and Auckland joined C40 in 2015 under then mayor Len Brown (not to be confused with current mayor Wayne Brown).
Len Brown set a target to reduce emissions in Auckland by 40% by 2040 based on 1990 levels, primarily by building a "modern and efficient public transport system". He set a budget of $3 billion to achieve this, it's now costing $14 billion.
Auckland city has already adopted a 'Masterplan' and assigned areas for zero emissions.
"Most emissions and air pollution in the city centre come from motor vehicle traffic. Because of this, we've committed to move towards emissions-free transport," states Auckland Council.
"Our plan will in part be delivered by the council's existing commitment to the C40 Fossil Fuel Free Streets Declaration to procure only zero-emission buses from 2025 and crucially creating a Zero Emission Area in the city centre by 2030."
C40 isn't just concerned with trying to reduce the global temperature, it has a wide net that also includes:
Adaptation & Water
Air Quality
Energy & Buildings
Food Systems
Transportation
Ports & Shipping
Urban Planning
Waste Management
By being a member of C40, the people running Auckland have to:
Adopt a resilient and inclusive climate action plan aligned with the 1.5 degree C ambition of the United Nation's Paris Agreement (remember Trump told them to stuff it?)
Remain on track to deliver C40's climate action plan, contributing to increased resilience, equitable outcomes and halving C40's overall emissions by (agenda) 2030
Use the necessary financial, regulatory and other tools at their disposal to address the climate crisis
Address emissions beyond the direct control of the city government, such as associated with goods and services consumed in their city [that means you]
Make no mistake, C40's tentacles spread far and wide, and it will – if left unchallenged – eventually turn your world upside down.
We need only look to Sadiq Khan's London to see how C40 initiatives are disrupting lives there – and this is just the start.
Khan has so far been unable to bat away claims that the all-seeing cameras installed with his signature will be used to bill all motorists on a per mile basis using number plate recognition software.
In addition, the system will – either inadvertently or by design – keep tabs on who's travelling where and when. A combination of plate recognition and cellphone pings will ensure you are tracked, even if you have the luxury of paying cash for anything you buy.
Next of course, cash will be removed because powering huge data centres and their massive cooling systems will be greener than the green in your pocket.
Who's funding and supporting C40?
American Express
Clean Air Fund
ClimateWorks Foundation
Fondation L'Oréal
Global Environment Facility
Grundfos Foundation (Poul due Jensen Foundation) Funders
Bugaboo
The Climate Change Collaboration
European Climate Foundation
FedEx
Foundation for International Law for the Environment (FILE)
Global Environmental Policy
Google and Tides Foundation (Google LLC)
Robert Wood Johnson Foundation
KR Foundation
William & Flora Hewlett Foundation
Ingka Group
Oak Foundation
Open Society Foundations
Porticus Foundation
Stavros Niarchos Foundation
Novo Nordisk
NREP
P4G
Rockefeller Philanthropy Advisors
Stichting SED Fund
TED Foundation
Velux
Wallace Global Fund
Wellcome Trust
Windward Fund and Global Methane Hub Financials
C40's total income according to its 2022 annual report is: US$56.4 million.
Total staff members in December 2022 was 314 in 35 countries (none in Auckland).