All prices in $NZD
---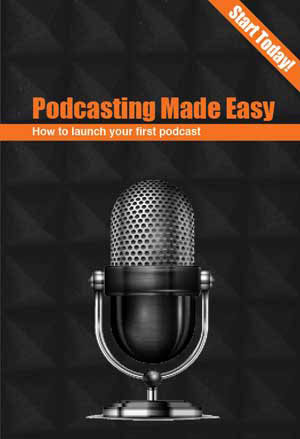 Podcasting Made Easy PDF - 21,500 words
PDF Book. Learn everything you need to know about being a popular podcaster - 70 (A5) pages of solid help, advice, and practical how-to's to make recording, launching, marketing and growing your podcast to be a success.
$3.00
The Fall Guy PDF - 6,000 words
PDF Book. The Fall Guy is the fictional story of a scientist who puts his life on the line in his search for a cure for cancer. A tale of Big Pharma, a corrupt judiciary, and a battle for medical freedom.
$1.50
Mayan and The Legion of Alice PDF - 6,000 words
A futuristic tale for teenagers about freedom – an adventure that takes you from Mars to Earth...Follow Mayan as she finds herself in the middle of a fight with no way out – unless she's prepared to let humanity down.
$1.50
Girl in the Camera PDF - 7,900 words
In Girl in the Camera, a photographer goes one step too far to find out who owned a second-hand camera, and in One for Sorrow, an assassin discovers time is against her...
$1.50