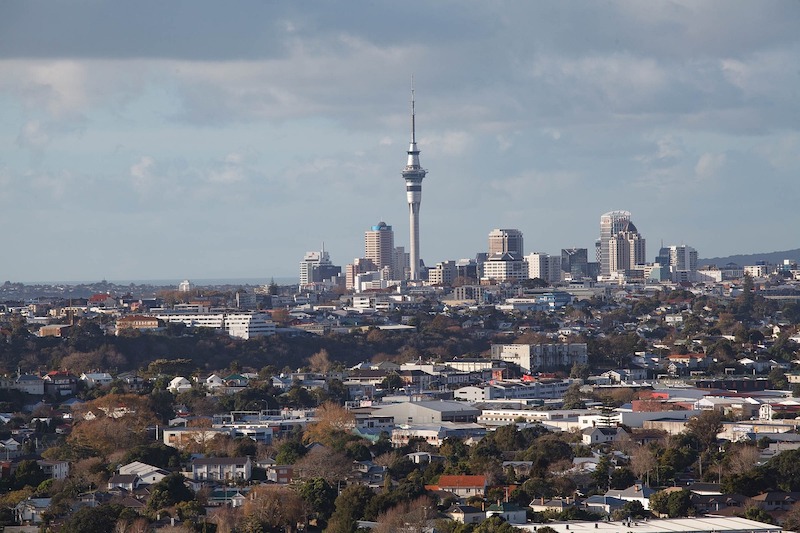 Foreign buyer data questionable and New Zealand land tax idea scrappped
Podcast: Play in new window | Embed
The New Zealand housing market dipped in April [2016] with the national median price declining by 1 per cent compared to the month before.
New figures released by the Real Estate Institute of New Zealand showed the median house price across New Zealand in April was $490,000, an increase of 7.7 per cent compared to April last year.
Compared to March, the national median house price fell by $5,000 or 1 per cent.
The number of sales and the median price in Auckland declined in April compared to March. Sales fell 13 per cent with the largest falls occurring in Auckland City, North Shore and Waitakere. However, on a seasonally adjusted basis sales increased by 17 per cent.
In Auckland, the median price, $812,000, declined 1 per cent compared to March, and 0.6 per cent when seasonally adjusted. Compared to April 2015 prices grew by 13 per cent.
REINZ chief executive Colleen Milne says: "The listing situation has tightened again, with the number of weeks of inventory dropping back to 10 weeks – a near-record low. The adjustment period after the LVR is over, and demand remains strong."
Details of the number of foreign home buyers were released this week by Land Information NZ, covering sales during the first three months of the year. However, the data may not reflect the true picture.
Figures appear to show that just 3 per cent of home buyer's pay tax abroad. But Land Information's CEO Peter Mersi told Radio NZ that tax residency is not an indication of nationality.
He said: "The 3 per cent measures those people who reported having overseas tax residency, that doesn't tell us anything about citizenship. That wasn't the purpose of the collecting this information."
Ten per cent of property transactions in the first quarter were exempt from declaring their tax status as the purchase began before January. Mersi also said he has no confidence in some of the information Land Information received from home buyers.
The statistics show that of the 1089 properties sold to non-residents during the first quarter, 321 were bought by Chinese buyers, 312 by Australians and 99 by people from the UK. Home purchase stats will be released every quarter by Land Information.
Building and Housing Minister Nick Smith said a land tax for foreign home buyers is now off the table.
Tougher rules for agents
People wanting a real estate agent's licence will have to allow the Real Estate Agents' Authority (REAA) access to their police records.
Thanks to a decision on April 22 at the High Court in Wellington, the REAA — which issues licences to estate agents — now has the right to see the criminal history and details of pending criminal charges of people wanting a real estate agent licence.
The court's decision means that anyone applying for a real estate licence must release details of their criminal convictions, pending charges, a record of any discharges without conviction and charges which have resulted in diversion to the REAA's registrar.
REAA's CEO and registrar Kevin Lampen-Smith said: "We are trusting real estate agents with what is, for most of us, our most important asset and we let them into our homes so it is vital that agents are well vetted."
Auckland
April sales numbers at real estate firm Ray White were 1478, providing a net turnover of more than $820 million — a record for the company. Its average sale price increased by 1 per cent to $621,515.
The firm's CEO Carey Smith said the strength of the Auckland market is helping property sales across New Zealand — as some Auckland sellers go on to buy elsewhere in the country.
Housing and dairy risks to financial stability
Reserve bank Governor, Graeme Wheeler, says
"House prices have begun increasing strongly in regions across New Zealand, although house prices outside Auckland are generally much lower relative to incomes.
He says the Bank is concerned that a future sharp slowdown could challenge financial stability given the large exposure of the banking system to the Auckland housing market and says further efforts to reduce the imbalance between housing demand and supply in Auckland remain essential.
He wants to see more intensive housing developments and well as greenfield housing developments.
Deputy Governor, Grant Spencer, says New Zealand's banking system faces challenges. Not least the level of problem loans in the dairy sector which is expected to increase significantly over the coming year.
"While the moderation in house price inflation has been transitory, the LVR restrictions have substantially reduced the proportion of risky housing loans on bank balance sheets. This is providing an ongoing improvement to financial system resilience
The reserve bank is now considering loan to debt ratios – something I suggested it do 18 months ago and a suggestion I repeated just a couple of weeks ago.
If introduced a typical household would only get a mortgage of $405,000 . Meanwhile the average home cost is around $800,000, and you'll be lucky to find anything worth buying under $500,000 in Auckland.