I am David – book review
I can't say for sure when I first read the book I am David, but I know where I was. A junior school in my home town in the UK sometime in the early 1970s.
It was one of those books that must have been on the curriculum, for each member of the class was given a copy to read, and indeed our teacher took us through it over the course of a few weeks.
The story is about a 12-year-old boy called David who is helped by a guard to escape a Second World War concentration camp (in Bulgaria according to those who have studied the book carefully). With little more than a compass and some broad instructions to head north, David sets off on an adventure to travel across Europe to his home in Denmark. A job made harder because he doesn't fully understand how a compass works, has no idea where Denmark is on a map, and in fact has never seen a map.
At school I remember the teacher was at pains to point out just how lucky us grubby urchins were to have parents, a home, food, clothes and an education – unlike David who was incarcerated as a one-year-old. The teacher, I'm not certain of his name, really did seem keen to impress upon us how fortunate we all were.
I don't remember reading the whole book at school, it was probably assigned as homework – and I had more important things to do. But for some reason, almost 50 years after finding it on my school desk one morning, the book entered my mind.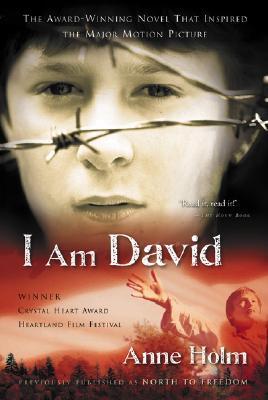 Up until four weeks ago all I knew was that I had read a book at school that had never left me and it involved a boy with a compass escaping a prison.
It was my friend Paul Charman, a former NZ Herald colleague, who replied to my email with the title of the book based on nothing more than my sketchy memory that was summed up in one sentence. The book arrived a few weeks back.
Yes, it is written for schoolchildren, but it's still a good story and I have enjoyed reading it cover to cover.
I am David is a multi award-winning book, and was made into a movie in 2003 (perhaps not a good one if the trailer's anything to go by; using a lad with a London accent to play a boy who's never set foot in the UK – honestly!).
Anyway, the book was written by Anne Holm (1922-1998) and was first published in 1963. In the US, it was published in 1965 and called North to Freedom (can't they leave anything alone?).
The story is an enduring one we can all relate to. It's timeless, and could just as well be the story of any child detained today; perhaps on the Mexican / US border, or in any number of refugee camps in Europe and elsewhere.
I am David is a tale of survival against almost impossible odds, lost childhood, courage, the kindness of strangers, and ultimately – the journey home. A thoroughly good read – no matter how young you are.